With the rise of alternative investment methods such as cryptocurrency and AI, new opportunities present themselves every day in today's technology driven environment. Yet, larger financial management firms often overlook these new opportunities in favor of more fundamental investment options, such as stocks or bonds. 
Grayton Beach Capital looked to bridge the gap between the new age of technological investing, and the proven method of investing in traditional stocks. Founded in Grayton Beach, Florida, we were approached in early 2022 to develop their initial brand strategy, identity, and website.
The challenge behind the branding for GBC was trying to design a modern brand that appealed to an older demographic. The target customer was 45+, and had a net worth of at least $500,000. The brand had to be luxurious, sleek, but at the same time, easy for an older generation to relate to.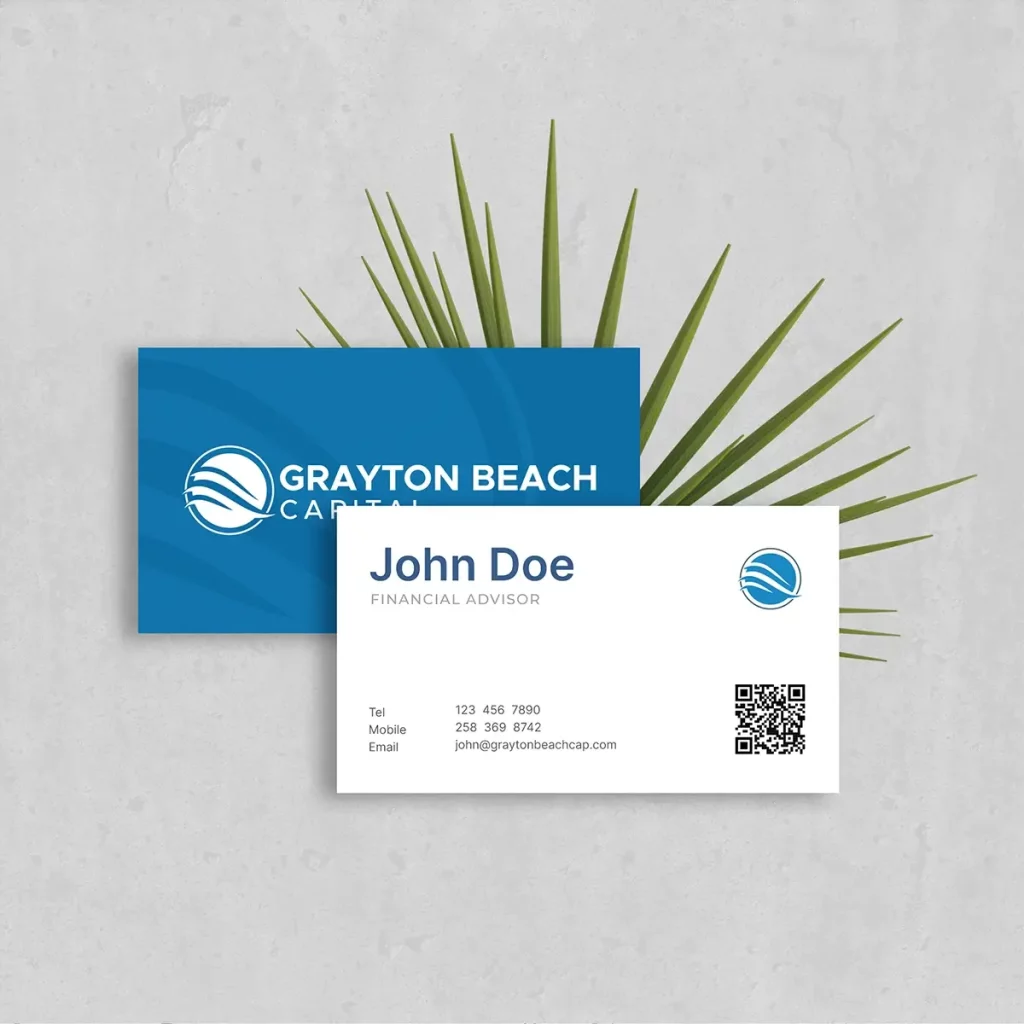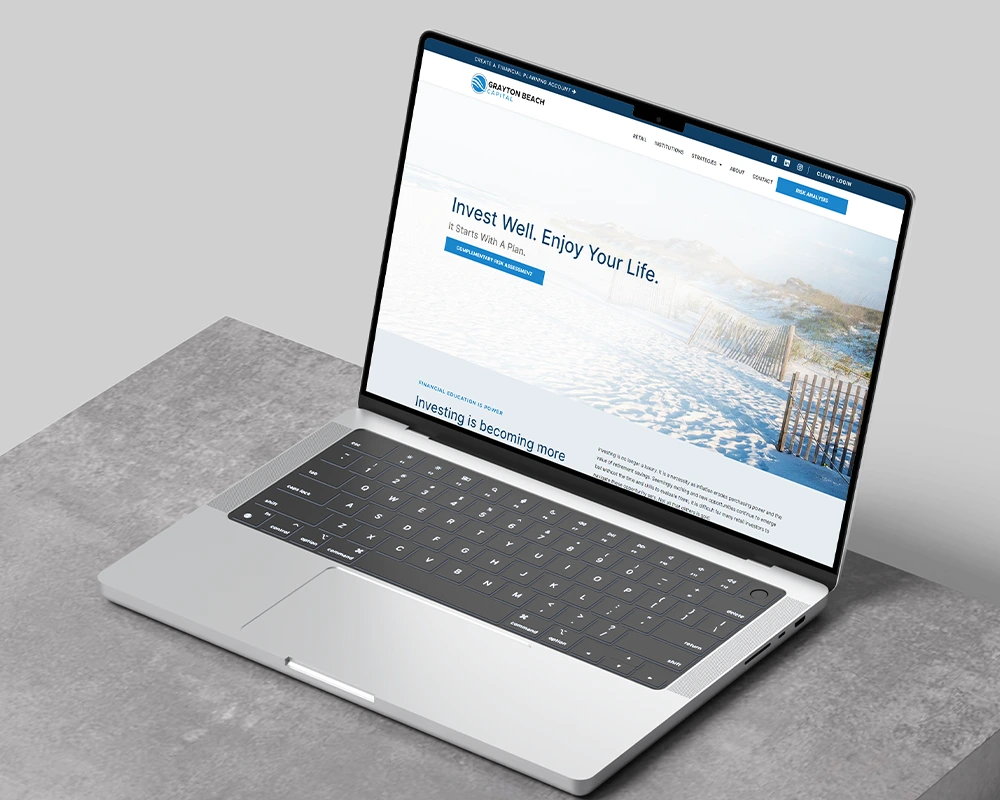 We first started by conducting an in-depth analysis on the two fields; cryptocurrency investing, and traditional stock investing. Of course the two markets were drastically different, but we discovered the key goal that both markets desired; retiring on a beach without a care in the world. It didn't matter what they were investing in, they just wanted their financial worries solved, and to be able to retire confident that their families were taken care of.
We decided the best strategy for GBC would be to focus on the retirement aspect of the financial market. The location of Grayton Beach was a perfect asset to incorporate into the brand story, painting a picture of relaxing on the beach after retiring. Robert, the founder of GBC, also helped with bringing a knowledgeable, helpful tone to the brand with his decades of experience on Wall Street.
The result was harmony between a modern, tech focused firm, and a casual, trusted advisor. We shaped the core message to be one of trust, in that clients could relax and enjoy their day at the beach, while they trusted the GBC team to handle their investments.
After the initial brand strategy was finalized, we designed a very lean and simple website to allow clients to learn more about the firm, and either book a call or login to their financial account if they were a GBC client. We leaned heavily into the minimalist styling seen at most cryptocurrency firms. The clean layout and easy user flow stood in stark contrast to the confusing and often "scammy" feeling of many financial firms.
Driving results through creativity and strategy.