It's the most annoying feeling in the world: You arrive at the gym, and realize you forgot your headphones. Now your entire workout is ruined. It's so easy to forget your headphones when you're too busy keeping up with your keys, wallet, phone, water bottle, etc.
The team at HeartBeats created the perfect solution; an all-in-one fitness tracker that stored a pair of Bluetooth earbuds under the screen. Now wherever your workout takes you, you'll always have a soundtrack to your workout.
We worked with HeartBeats on a full branding and marketing project for their product, from initial strategy and naming, to UX / UI design for their app and website, all the way through launch and marketing.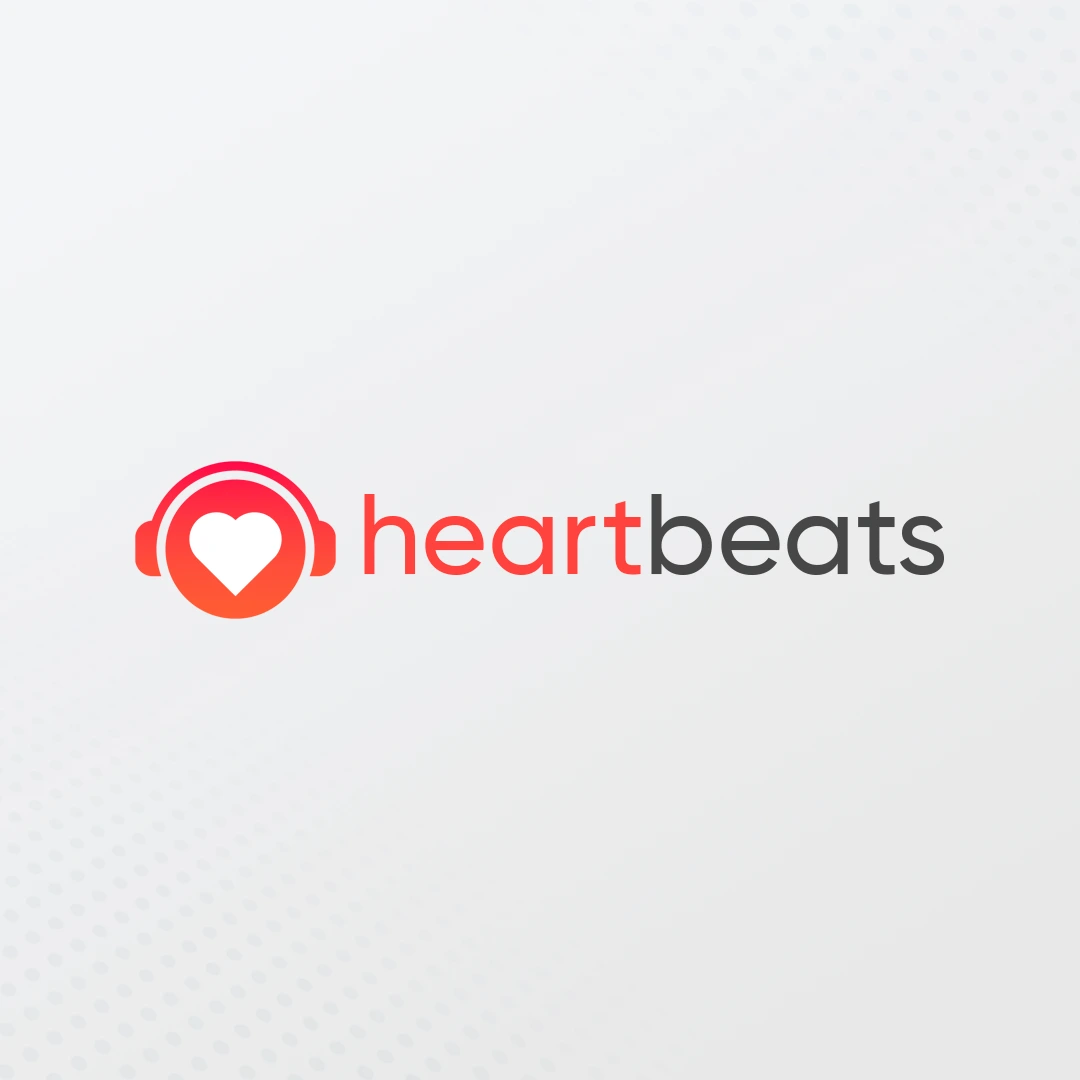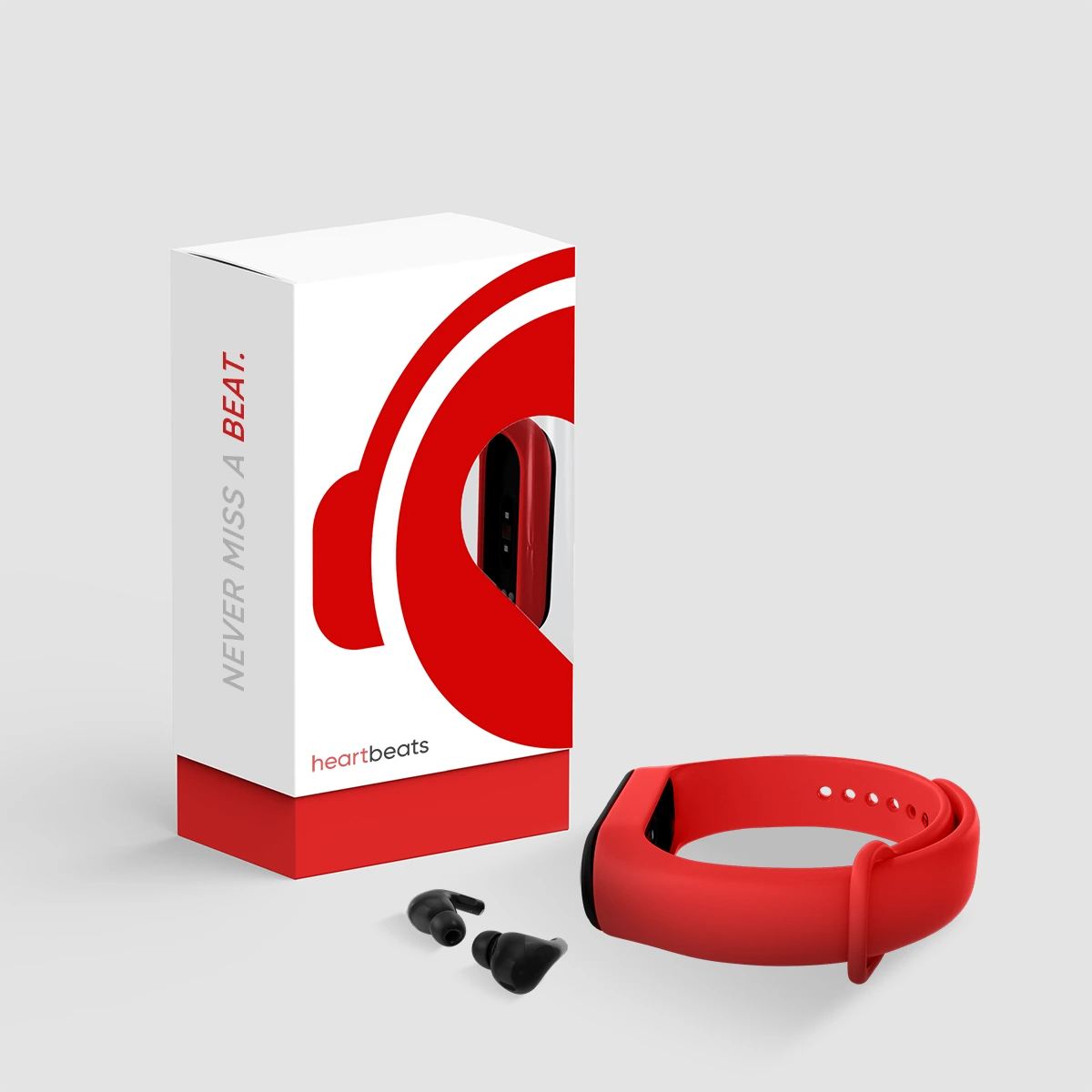 The fitness industry is currently booming, with the younger generation heavily focused on their health and wellbeing. We found the fitness wearable market to be highly competitive between the top players of the time, such as FitBit and the newly launched Apple Watch. Our goal was to make HeartBeats a fun, all-in-one solution to someone's workout routine, instead of having to buy a fitness tracker and headphones separately.
We landed on the name "HeartBeats" to combine the beats of music in the headphones, and heart beats using the trackers heart rate monitor. Our goal was to appeal to the younger generation, so we designed a minimalist visual identity with a bright red focus. Most fitness trackers offer multiple colored straps, but we instead encouraged HeartBeats to only offer their product in red. That way, it stands out loudly on the users wrist, and can be easily identifiable as opposed to other brands with multiple colors.
For the HeartBeats App, again we took inspiration from the competitors at the time, but heavily focused on the energetic, fun aspect of the brand. If the app detected music playing, it would change colors and different animations would play. Users could easily access all of their health data from the HeartBeats app, and get notifications via the tracker.
After the app and website had been developed, we began working on the marketing campaign. We focused on a more organic campaign, drawing inspiration from the relationships formed at a gym or running club. We created posts that asked users what music they listened to while working out, or what's their go-to playlist for a certain type of workout.
Driving results through creativity and strategy.