Everyone could afford to lose a few strokes on their golf game. But with the high price of golf lessons, may people are hesitant to even attempt to improve their golf swing. Or on the other hand, golfers could easily spend thousands on lessons, and not improve their game at all.
The PGA certified professionals at QuickFixGolf were already helping local golfers in Myrtle Beach, SC, but had an idea to offer their services to all golfers with a smartphone. They had the idea to develop an app that allowed users to receive virtual golf lessons from anywhere in the world, all for a fraction of the price of in-person instruction.
We partnered with QuickFixGolf to first update their existing branding with a more modern identity, and then design the user experience / user interface behind their new app.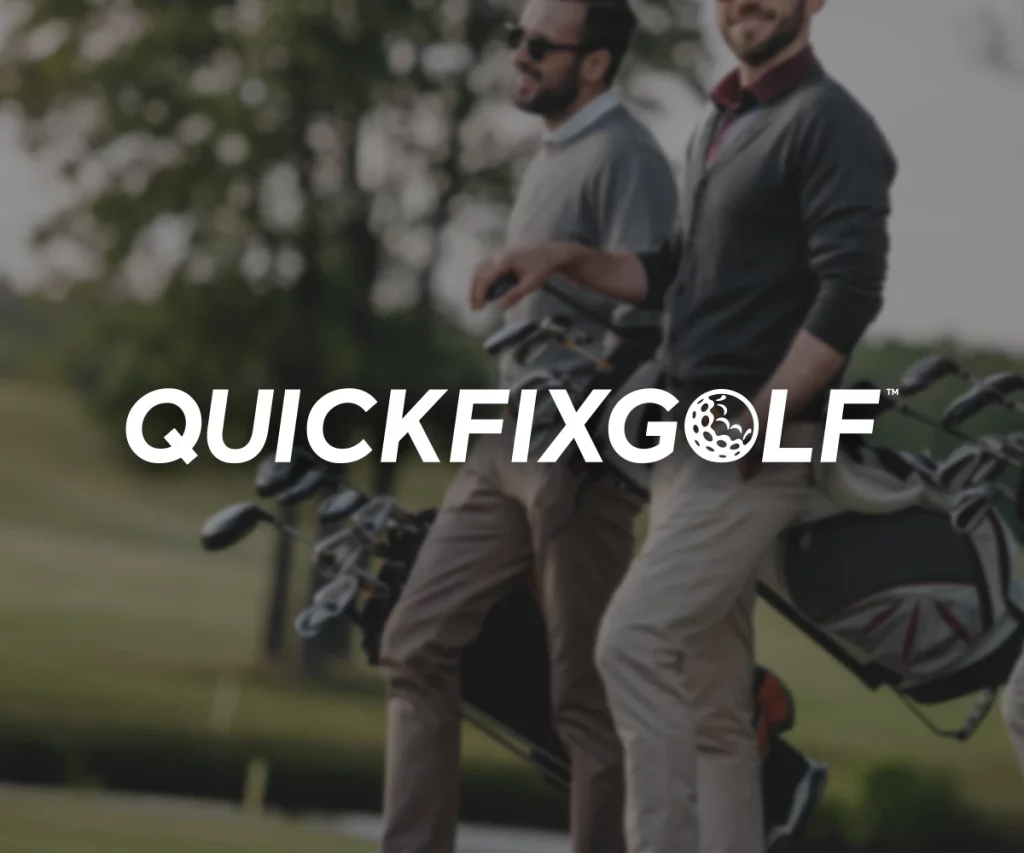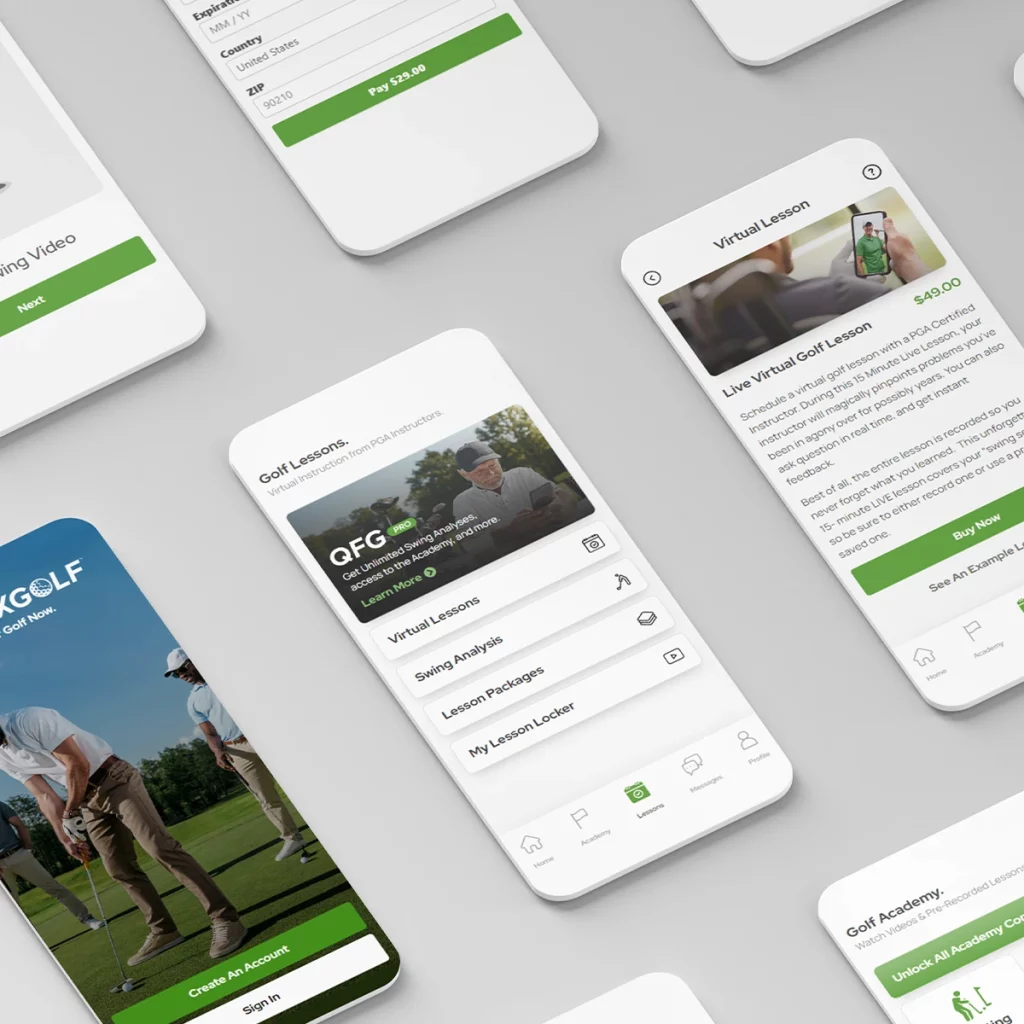 We started this project with an in-depth look at the current golfing market. After the pandemic, the market had exploded with new younger players that had picked up the game during lockdown. This meant thousands of new, inexperienced players that were in dire need of lessons.
Starting with the brand identity, we brought their existing logo into the 21st century by giving it a modern typeface and cleaner logomark. We kept their signature green color pallet, but expanded on it with different shades of white and grey, to give the brand more of a technology feel.  After finalizing the new brand, we got to work on revamping their existing website, as well as developing the UI for their new app.
The trick was crafting a design that catered to both the younger, tech savvy generation just starting to play golf, with the older, less tech experienced older generation. We made sure to create a simple user flow where golfers could easily record & upload their swing, and then schedule a lesson with their instructor, all within 3-4 clicks.
Finally, after the app was nearing completion, we stepped in as their marketing department to help with the initial promotion with the app. Starting with a YouTube ads approach, we were able to secure over 400 app downloads in the first 3 months of launch.
Driving results through creativity and strategy.